The first Bioloark landscaping competition was grandly held during the China (Shandong) International Pet Aquarium Products Exhibition from May 7th to 8th in Shandong Jinan International Convention and Exhibition Center (Jinan Huaiyin District). The competition invited a number of well-known celebrities in the landscaping industry and teachers with rich experience in landscaping training.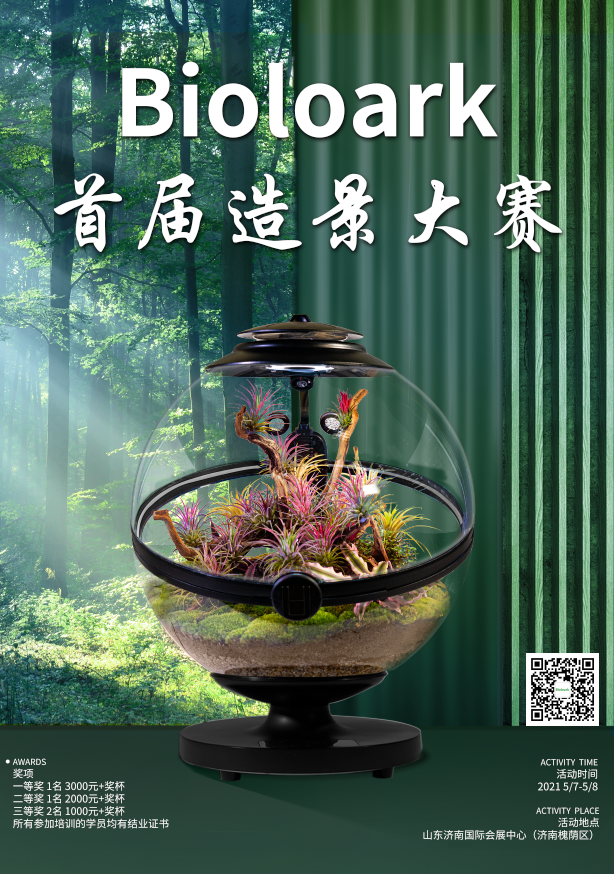 Competition award setting:
1 first prize-3000 yuan + trophy
1 second prize-2000 yuan + trophy
2 third prizes-1,000 yuan + trophy
All other participants can obtain a certificate of completion
Contest process
May 7
13:30-13:40 Welcome speech (Li Bin-General Manager of Shandong Xizun)
13:40-14:20 Product introduction (Lecturer Ye Zilong)
14:20-15:00 Basic Theory of Landscape Architecture (Lecturer Zhang Xiaoming)
15:00-15:20 Demonstration of landscaping practice teaching (Lecturer Zhang Xiaoming)
15:30-16:40 Ecological bottle landscaping practice (guidance by judges)
16:40-17:00 Scoring by judges
May 8
9:00-11:30 Eco-ball landscaping practice (guidance by judges)
11:30-12:00 Scoring by judges
Grading
Total score = Eco bottle landscape score + Eco ball landscape score
Eligibility
You can be a landscaping novice, we provide zero-based landscaping training courses
You can also be a landscaping god, we provide a series of biological ark products, allowing you to experience an unusual landscaping experience
Contest location
Shandong Jinan International Convention and Exhibition Center (Huaiyin District, Jinan)
Competition venue
The event venue covers an area of 135 square meters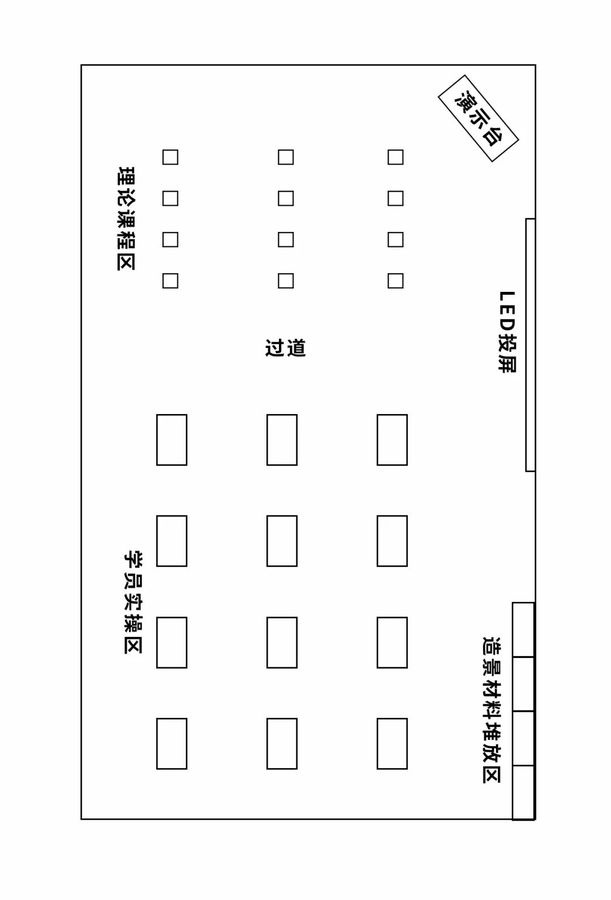 Judge introduction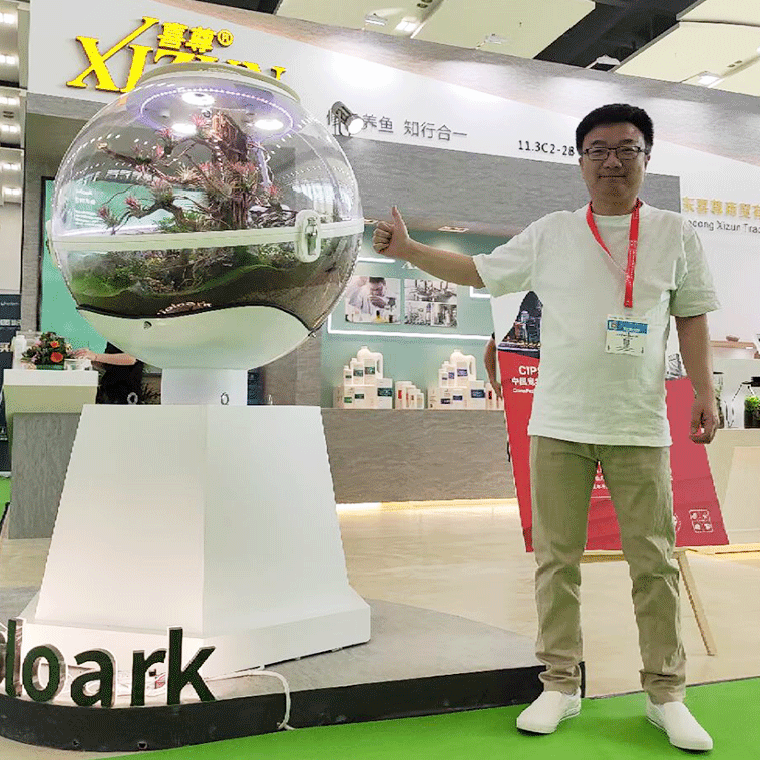 Ye Qian
Screen name: Ye Zilong
Well-known big coffee in the aquarium circle
The design director of Bioloark, the co-founder of the Bioloark brand, has extensive product design experience and has successfully launched many products.
2020 Shandong Xizun Trading Co., Ltd.--Technical Director
Beijing Jingu Culture Communication Co., Ltd.--General Manager
Jinan Ornamental Fish Industry Association--Vice President
Guangzhou Maiguang Electronic Technology Co., Ltd.--Senior Consultant
Lishui Runsheng Moss Technology Co., Ltd.--Senior Consultant
Shandong Haimofang Aquarium Technology Co., Ltd.--Founder
Shandong University Tianyu Technology Development Company--Technical Director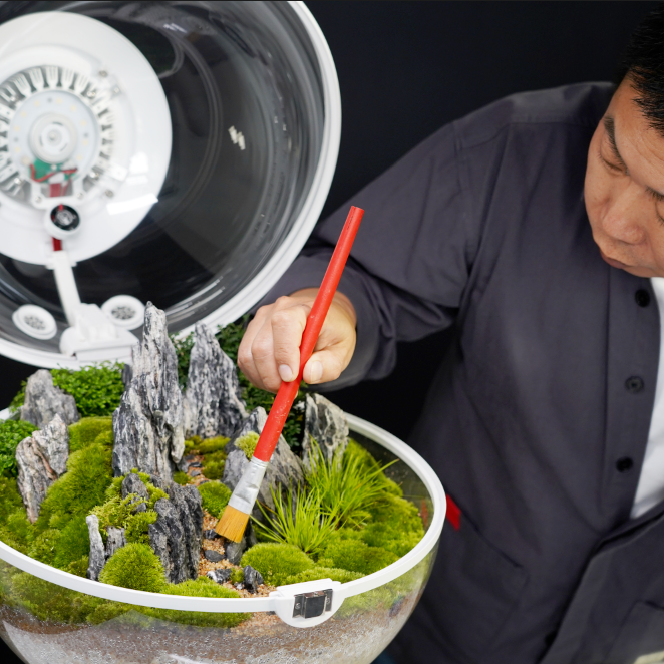 Zhang Xiaoming
Lao Zhang, the founder of Charles Micronature, nicknamed Koala, graduated from architectural design major. He has accumulated a lot of experience in landscape design and store operation for 23 years, and he has unique insights into the future development of the aquarium industry.
2015-2016-Twice invited to do waterscape special programs for Central Seven Station
2016--Interview with "Aquatic Life"
2017-Participated in the design, construction and operation of the largest pet experience hall in China's large-scale comprehensive commercial complex
2018-2019-Water Dance World, a well-known Chinese aquascape landscaping company, invited lecturer for landscape training
2020--Bioloark Chief Landscaper, Bioloark Landscape Training Lecturer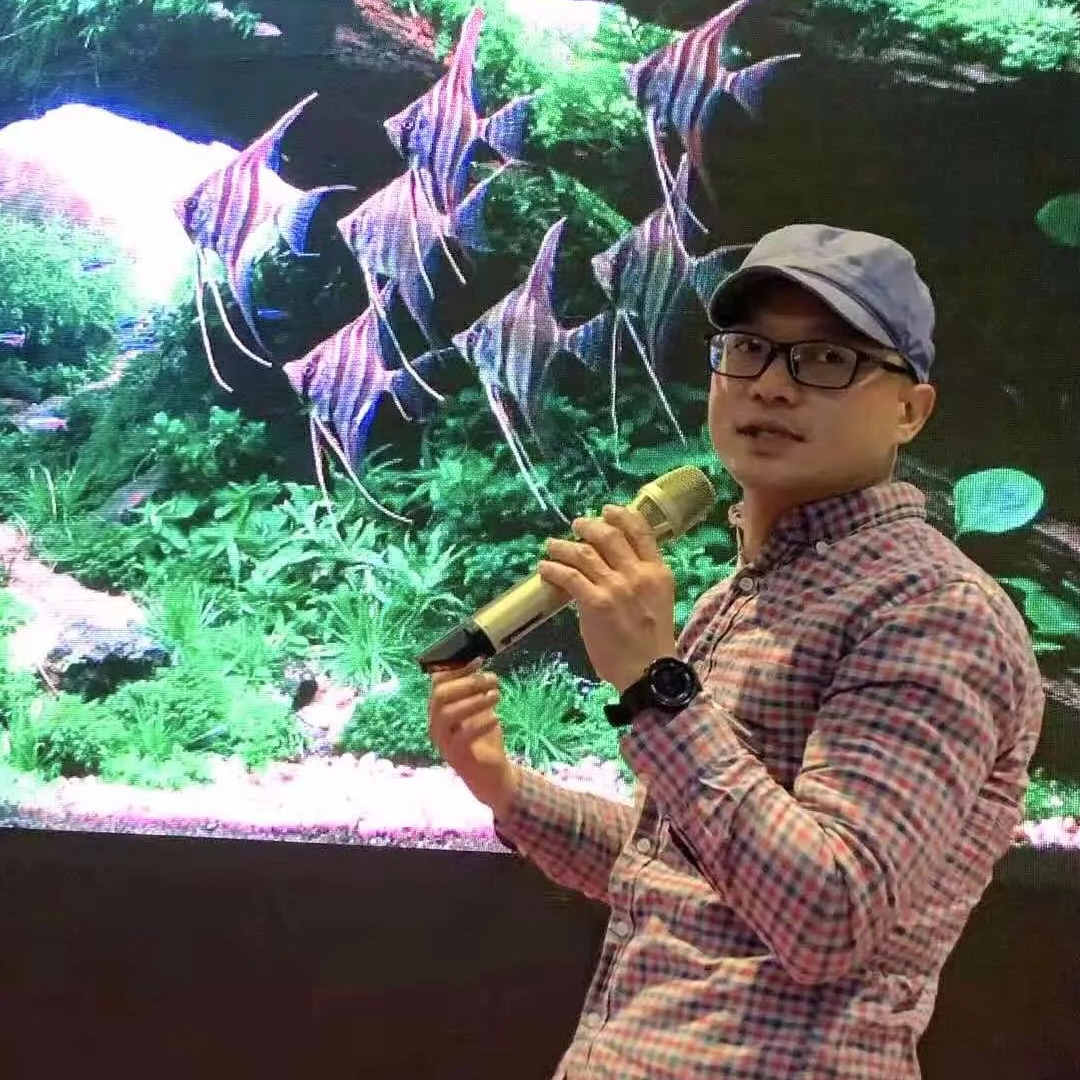 Chen Youlin (Taiwan, China)
Master of Taiwan Chiao Tung University
Current DR.TANK tank expert and R&D director
Microelectronics Engineer (11 years)
China Fishery Association Aquatic Association Aquatic Plant Landscape Branch-Vice President
Crazy Scene Talk/Aquatic Plant Landscape Training--Lecturer
Major Aquatic Plants (IIAC/Great Wall Cup CIAC/NCAC...) Competition-Judges
2006 ADA Landscape Competition Champion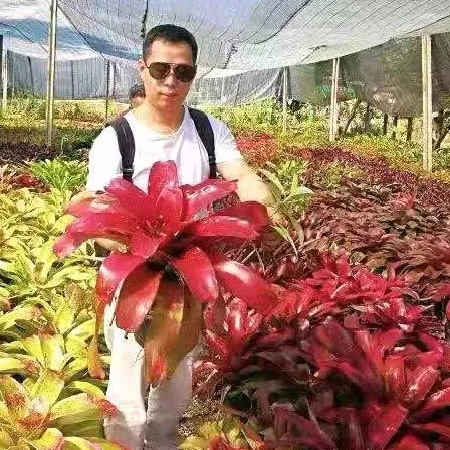 Zuo Mingchao
Founder of Water Dance World
Shuiwu Tianxia Aquarium Products Co., Ltd., whose factory is located in Foshan, Guangdong, is headquartered in Beijing. It has held landscaping training courses many times and has very rich and mature training experience. Water Dance World has the most complete production line of landscape products in China.
Water Dance World Aquarium Lighting Factory
Water Dance World Landscape Material Factory
Water Dance World Bottom Cabinet Manufacturing Factory
Water Dance World Student Franchisee Training Base
Water Dance World Moss Cultivation Base
Water Dancing World Cornucopia Sino-Malaysian Joint Venture Sekisui Pineapple Breeding Base
Water Dance World TSR Hong Kong Shang Shiquan Aquarium Products Factory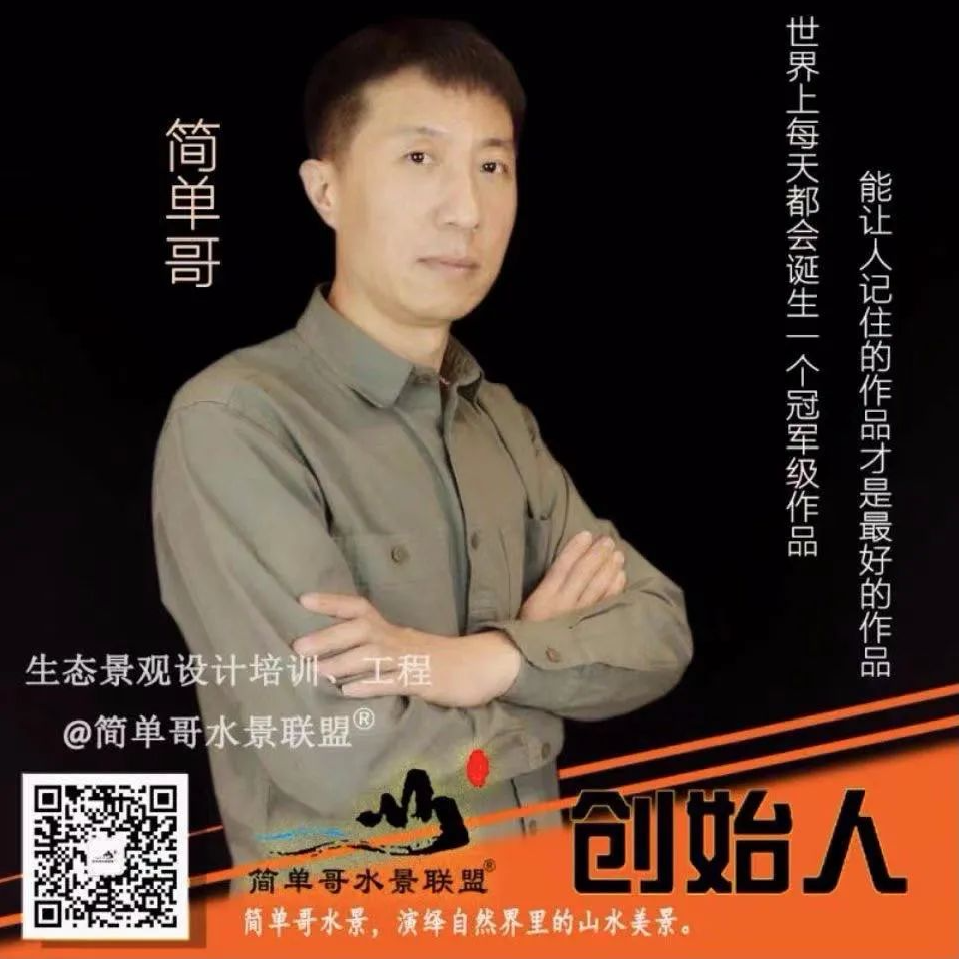 Simple brother
Founder of Simple Brother Waterscape Alliance
Has long been engaged in ecological landscape design training and has rich experience in landscaping training.
Especially in waterscape design.
Newly invited judges
Jiang Jindong
Chief Landscape Architect of China Sensen Group
More than 20 years of experience in aquascape landscaping, all-round practitioners, have been involved in various fields of sea water, reptiles, water scenery, water and land, and rain forests.
Member of the earliest super-white tank R&D team in mainland China, large-scale construction supervision for the aquarium industry, and participation in many large-scale rainforest construction projects across the country
Served as external technical guidance for multiple aquarium manufacturers
The first instructor of rainforest and water and land landscape training in mainland China, and a teacher of judges for aquascape competition
Participate in editing China's first professional journal on rainforest plants
Unique in system settings, equipment matching selection, and intelligent applications in this industry field
This competition has attracted a lot of big names in the aquarium industry, with generous bonuses, who can learn about the Bioloark series of products and enjoy a unique landscaping experience. If your heart is not as good as your action, join it now!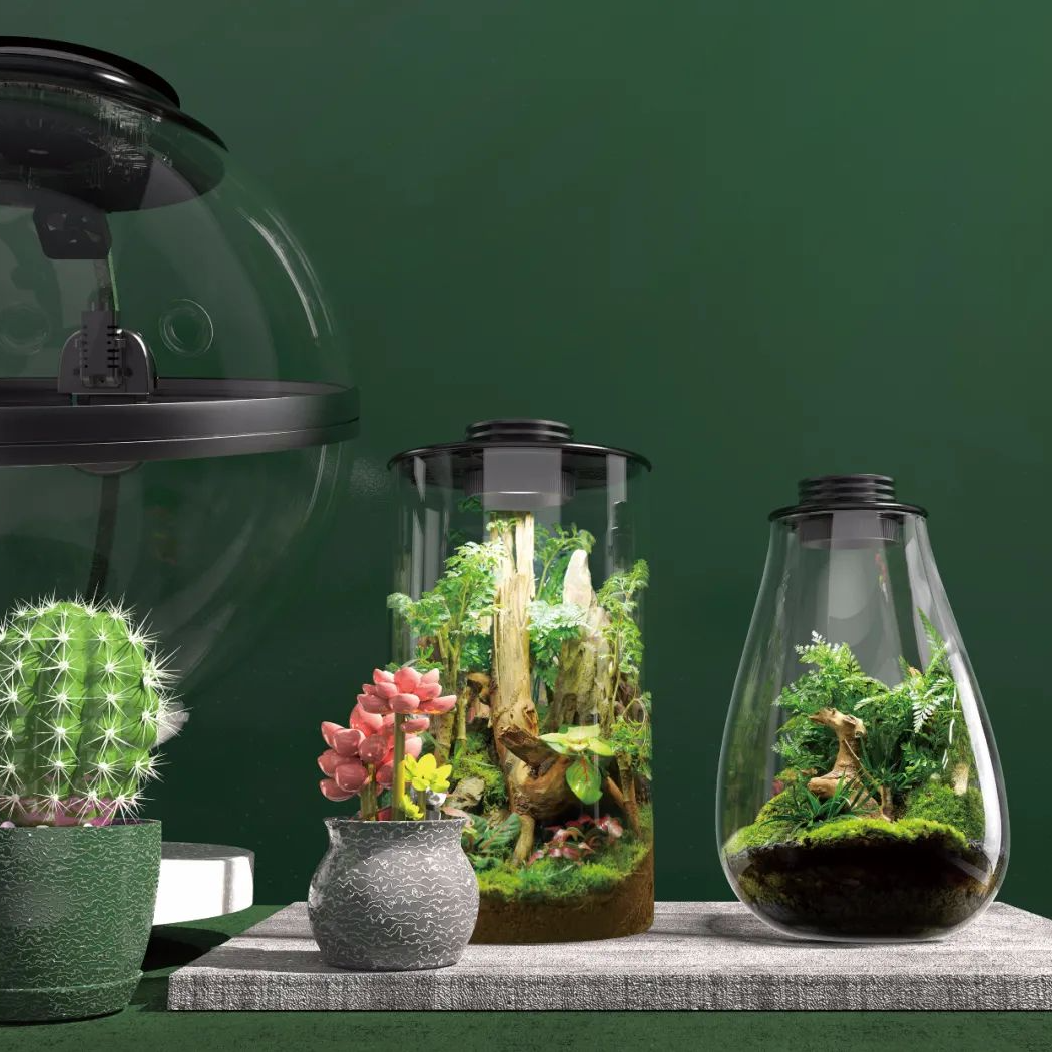 For registration, please contact: Manager Ye: 13065010266 (same as WeChat)
(Prepaid registration fee of 500 yuan for registration, and return it upon arrival)